A Friendly Fire Pit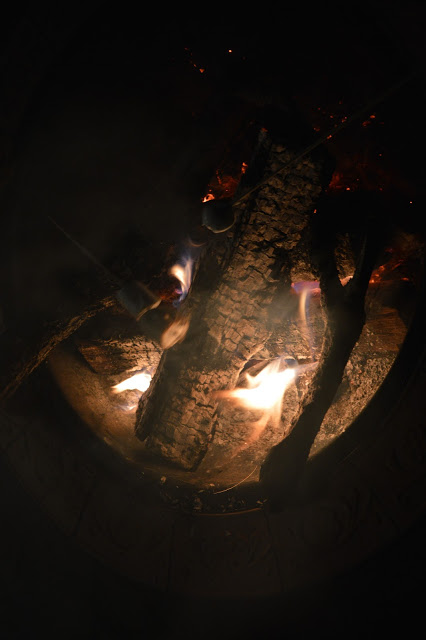 OK folks, if it's been a while since you roasted marshmallows over a fire pit, I'm here to tell you that it's time to get toasting!
Flaming marshmallow
My good friend A had us over to her abode for a gathering of friends, nibbles, libations, and a chance to tickle our sweet tooths with a new recipe for s'mores.
TP, deep in conversation
J was digging my scarf, which I made with the help of TP, crochet goddess at Cosmo Composure.
Catching up with JC
Then we bundled up, went outside, and fired up the pit, bags of goodies in tow.
"And how do you like your marshmallow cooked?" "Well done, sir, and still sizzling between my Oreo. Thank you kindly."
As you may be able to see in the above picture, our recipe included a marshmallow (flame optional, LOL) in between an Oreo with either a dab of Nutella or gingerbread cookie butter slathered in the middle. That's high eatin', right there. #truestory
And then it snowed! I was delighted, as it was the perfect night for snow to make an appearance. The air smelled crisper and fresher, making the fun of fire and friends all the more magical.